Mr. Cycle Chic founder of the entire Cycle Chic Republic, Mikael Colville-Andersen, made a book full of pictures of chic cyclists from all over the world. It is called 'Cycle Chic' and published by Thames & Hudson.
Cycle Chic Book by Mikael Colville-Andersen
Cycling with umbrella
Photos from Mikael Colville-Andersen
If I can bicycle, I bicycle
With colourful images Mikael takes you around the globe and shows you how people enjoy cycling through their cities and look fashionable at the same time. There are pictures from his Copenhagen and from our Amsterdam, but also from many other cities from all over the world.
Budapest, Hungary
And many more: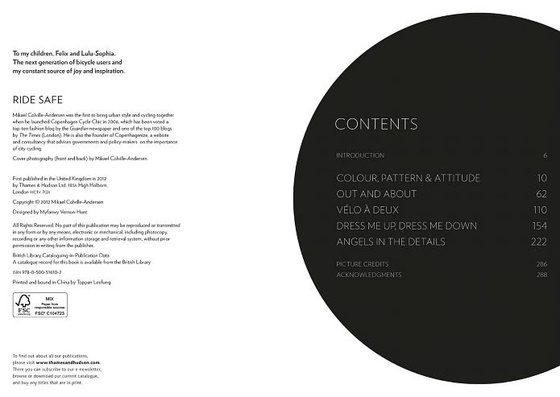 Text via
Amsterdam Cyclechic